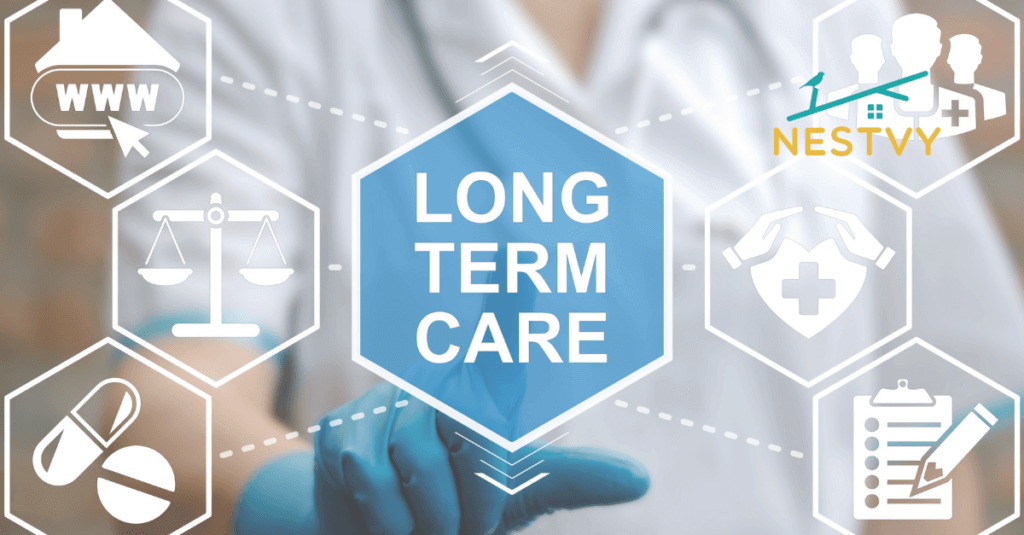 When it comes to health and medical situations everyone wants to be covered, which is why people buy and sell health insurance. As adults live longer they typically have a greater need for medical services, as the body inevitably continues to break down and age. For adults aged 55+, it can be difficult to sift through what health care options are available, and which ones are the most affordable.
Long term care refers to seniors who need daily medical or living assistance because of disease, illness, or injury. Medicare does not pay for long term care (LTC) such as time spent in nursing homes, assisted living, or in-home care, even though data shows that 50% of American seniors require this type of care. There is a great probability that you or your loved one will need to pay out of pocket for some type of long term care (LTC), and if you don't have the savings account or equity in your home to do so, long term care insurance may be the best option.
Breaking down the basics
Here are a few points you should know when it comes to long term care insurance:
The two main types of long term care insurance typically offered are hybrid (more flexible and more expensive) and traditional (less flexible and less expensive).
The older you are when you purchase a plan, the more expensive it will be.
The cost of LTC varies greatly by state, and then again within each state.
Most plans include a waiting or elimination period before benefits are paid out. This can be anywhere from 0-100 days. The longer your waiting period, the lower the premium price, but you'll pay for costs out of pocket until your benefits kick in.
Most policies are subject to premium increases and/or benefit changes.
There are tax advantages to buying long term care insurance.
It's a gamble
As stated before, one in every two American seniors will need long term care, but for how long and to what degree varies widely. Almost 50% of seniors who receive long term care do so for less than one year, with only 14% needing it for 5 years or more. If you are on the younger side of aging (say 55 opposed to 65) and are in good health, your premium will be among the lowest offered. In contrast, if you are over 65 or have a history of medical issues you may not even qualify for a policy, or if you do the premium will be very expensive.
Because no one can predict the future, deciding on the plan that's right for you requires a look back on your medical history, as well as a look forward to try and guess what situations may occur and for how long you or your loved one may need assistance. It also requires a look at your finances. How long can you sustain paying for long term care out of pocket?
What does long term care insurance cover?
This is, of course, subject to what you think you may need, but some typical coverage points are as follows:
Stays in nursing homes, assisted living communities, and adult day care services.
In home care, including assistance with daily living activities (ADLs).
Home modifications: adapting the home for wheelchairs, walkers, grab bars, etc.
Care coordination: a trained professional to keep all the information, finances, and care moving along smoothly.
Hybrid plans have more expensive premiums, but they guarantee that an unused portion of the payout goes to your spouse or children should you not need all of it. They are also tempting because the premium is locked in at the beginning of the plan and is not subject to inflation. Traditional plans have less expensive premiums, but should you never actually need to use your coverage you won't see a dime of the money you have already spent. The premiums can also increase every year.
Federally-funded Medicaid is an option for individuals or couples who have very low income and no other means (such as home equity, retirement or savings account, etc.) to pay for long term care.
If you are generally in good health and can afford the yearly premiums then purchasing long term care insurance may be a good option for you. If you can't afford the premiums then it may be better to save extra every month, pull from the equity in your home, use Veteran's Benefits, and have a real conversation with your family members about the future and what everyone will be able to contribute.
If you have questions about long term care, placement options, or have questions about the health of an aging loved one please reach out to one of our senior care coordinators. Our services are always free of charge to you.