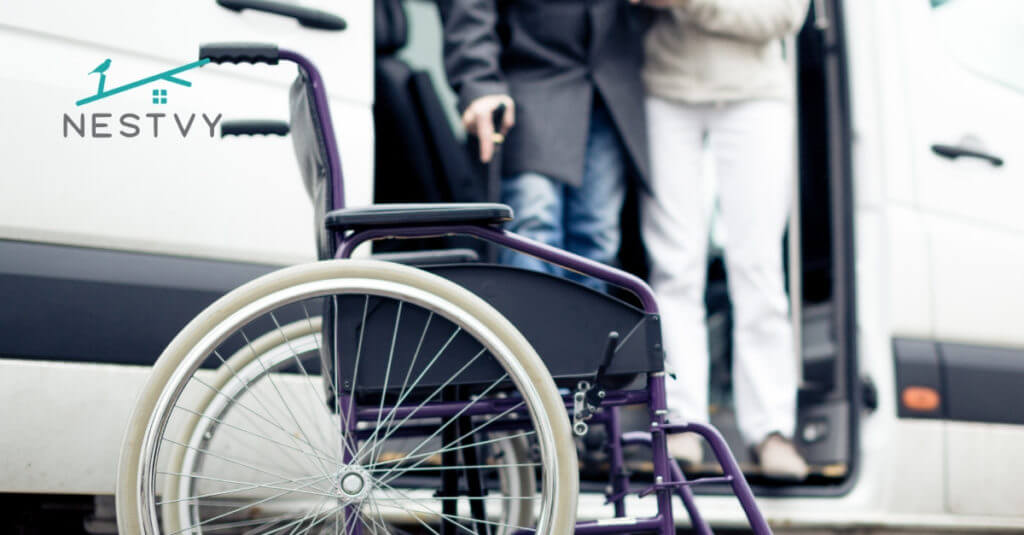 With the US population of adults age 65 and over set to outnumber those who are younger in the next two decades, chances are you have an aging loved one who may need care in the next few years. While providing care for someone who likely once cared for you is a rewarding experience, statistics show that it can also be highly demanding, stressful, and exhausting.
Caregiving is a high calling and while some family members take the responsibility fully upon themselves, studies show that sharing the care is actually the most beneficial situation for the caregiver and the aging adult. Oftentimes moving a loved one into an assisted living community can be the perfect solution for family members who cannot physically care for their loved one, and it also benefits the aging adult by providing services that their family cannot.
Here are three signs that it may be time to look for support for your aging loved one.

Injury
In the United States falls are actually the leading cause of death among those aged 65 and older. That may sound unlikely, but it is really what happens after the fall that causes this statistic to be the case. The injuries and surgeries that typically follow this type of event often lead to major lifestyle changes, such as trouble going up and down stairs, trouble walking or standing for extended periods of time, and problems with hand-eye coordination, which sometimes results in the loss of being able to drive.
Practicing fall prevention is the key to avoiding this unfortunate situation. Look for potential hazards in the home that may cause someone to take a tumble and talk to your loved one about them. The slippery shower, the stairs, and rugs or furniture can all lend a hand in causing a fall.

Illness
The likelihood of heart disease, stroke, and many other illnesses increases greatly in adults over the age of 65. This can be due to poor lifestyle choices and habits, but it also just comes with growing older. Being overweight or obese makes these odds go up even higher. Encourage your loved one to exercise daily, make healthy food choices, and to have an open conversation with their doctor about any supplements or vitamins they may need. If illness does befall your loved one, make sure you have help and support to care for them as they recover.

Cognitive Function
While physical injuries and illnesses are often straightforward and easy to identify, it is the breaking down of the brain that causes the most pain and heartache for families. Alzheimer's and dementia-related issues are by far the fastest growing health issue in aging Americans today. The spectrum on which the brain decidedly starts to decline is a wide one, but it is heartbreaking and difficult to be the sole caregiver for someone diagnosed with any form of this disease.
Exercise, a balanced diet, an active social life, and keeping the brain engaged have all been proven to help in the fight against cognitive decline. However, if the aging adult in your life has already been diagnosed with cognitive decline, it may be time to look for a community that is prepared to help care for them.

Final Thoughts
While this topic is never an easy one to address, the sooner you have the conversation the better it will be for everyone involved. Keep in mind that keeping a respectful and loving attitude will go far in making these choices easier for you and your loved one and that maintaining independence is usually the most important priority to the aging population.
Seeking out help to care for someone can be a daunting task, and you aren't meant to do it alone. The wide resources and experience of Nestvy are available to you and your family today.