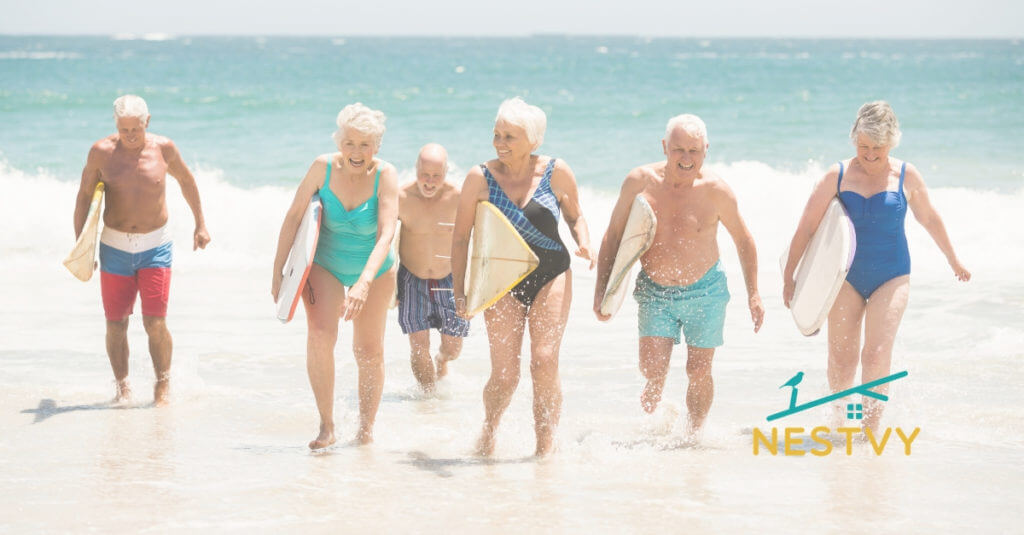 In the senior community sometimes the words, 'assisted living' or 'retirement community' can breathe a negative connotation. It is true that years ago most senior housing facilities' primary purpose was to meet the declining physical needs of the aging adult population. In fact, most of the general population would lump assisted living communities and nursing homes in the same group, thinking they were basically serving the same purpose. In more recent years, however, we find that assisted living communities provide much more than just physical support to seniors and their families.
In a recent study on assisted living communities done in California in 2016, it stated that staff members working in assisted living facilities, current residents, and family members with loved ones in those facilities reported a very positive impact on the seniors' quality of life. If you are currently thinking about placing your aging loved one in an assisted living or memory care community, here are a few positive benefits that might help you make your decision.
Relationships
All human beings want a connection with another person. Seniors aging in place at home may have lost a spouse or live far away from family. As retirement sets in their circle of friends and coworkers certainly diminishes, and physical limitations may prevent driving and attending social outings. Moving into a community with other adults in the same age group and dealing with similar situations in life can be just what the doctor ordered to renew much-needed relationships.
Staff members and other residents are easily accessible, and knowing another person will be there to check in on them brings many seniors comfort and their families peace of mind. Even if your aging loved one is more of an introvert, there is still ample opportunity to maintain friendships within a senior community.
Social Events
Any good assisted living or memory care community will offer multiple social events throughout the week. Staff members will organize and implement senior-friendly events such as bingo, movie night, gardening class, musical performances, religious services, exercise classes, art classes, and even video game tournaments! These events are typically optional and seniors who prefer to interact a little less with others are more than welcome to skip. There are always ample opportunities to socialize within assisted living communities.
Field Trips
This benefit is especially wonderful for those seniors whose minds are still wonderfully sharp but whose physical limitations prevent them from walking well or driving a car. Organized trips to the local senior center, grocery or clothing store, library, movie theater, outings to the park or beach, and even sometimes the local casino are all a breath of fresh air to seniors who may have been homebound previously. Most assisted living communities can also arrange transportation to doctor and dentist appointments. These group outings are not only a way to get seniors 'out of the house,' but they also facilitate time to bond with others over mutually enjoyed activities.
Moving seniors from their personal residence into an assisted living community may not be the easiest transition, and it will take time for everyone to get used to it. However, after some time has passed most seniors do see an improvement in their quality of life and warm up to their new living situation. This is a big decision and not one to be taken lightly, so make sure and reach out to a senior care coordinator who can help your family facilitate this important move.