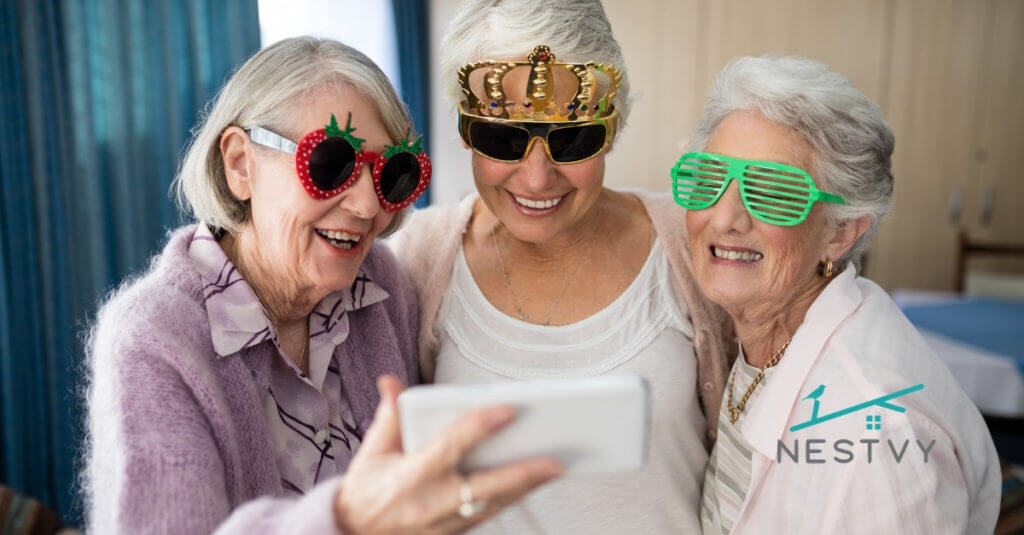 Alzheimer's Disease, dementia, and cognitive decline are all medical terms most of us are familiar with, and it's an unfortunate fact that these debilitating illnesses are becoming more and more common in senior health care. If your aging loved one is suffering from one of the many different forms of dementia or has been diagnosed with Alzheimer's disease, it's important that you know what memory care options are available to you.

Oftentimes cognitive illnesses like dementia or Alzheimer's Disease progress to the point where it is no longer safe for the patient to live on their own anymore. In some cases, they may be a danger to their spouse, other family members, or in-home caregivers as well. Memory care is a special form of care designed to treat and care for patients with cognitive decline, and it can take place in the private residence of the patient or at a senior facility.

When looking for the best care option for your specific situation, here are some services and amenities you may want to consider for your aging loved one.

Trained Staff
This may be one of the most important factors when deciding on a memory care solution. Whether at the home or in a facility, you want to make sure that the caregivers have previous experience working with memory care patients. It takes a very patient and compassionate spirit to care for patients with cognitive decline, so finding the right personality combined with the right experience is very important.

If considering placing your loved one in a community, there are typically specific wings or hallways designated for memory care patients, and there are specially trained caregivers and security features in place for the safety of everyone. There will be locked and key coded main doors to prevent residents from wandering and getting lost. However, there should be common living areas like dining rooms, living rooms, and patios or gardens where patients can roam freely. There are typically male orderlies available to help with physically aggressive or combative patients.

Meals and Housekeeping
Whether using an in-home caregiver or placing your loved one in a community, staff should be providing three meals a day and some housekeeping services. Since memory care patients are often changeable from day to day (or even hour to hour), it's important that their nutritional and personal needs are being met regardless of what kind of day they are having. Laundry is also an amenity that should be offered, as well as assistance with cleaning, toileting, and dressing.

Medical Treatment
Since there are new therapies and treatments for cognitive decline becoming available every year, it's important that the people spending the most time with your loved one know how to best care for them. Trained caregivers are allowed to remind patients to take their medication, hand them the correct dosage, and keep records of when and how much was given or taken. However, only medically licensed professionals such as doctors and nurses can actually administer medication to patients. Caregivers should also know how to identify and respond to a medical emergency.

Often times a community will offer transportation to and from doctor's appointments, and depending on the diagnosis, sometime therapists will come directly to the patient.

Social Life
If placing your loved one in a memory care community, there should be a wide range of social activities that are offered. It is very important for seniors with a cognitive decline to stimulate and engage their brains, and to not zone out in front of the television or sleep all day. Some typical activities might include a movie theater, game night, religious services, gardening, exercise classes, art activities, and musical concerts. If the senior in memory care is still somewhat independent trips to the store, senior center, and local day trips can also be appealing.

Realizing your aging loved one needs memory care can be a difficult idea to accept, but remember that you are not alone and there are trained senior care coordinators who are available to help you every step of the way. Sometimes it helps to have a third party who isn't apart of the family to speak into your situation and see things from a different perspective. If you need help hiring a caregiver or placing a senior in memory care, don't hesitate to reach out and we will be happy to assist you.