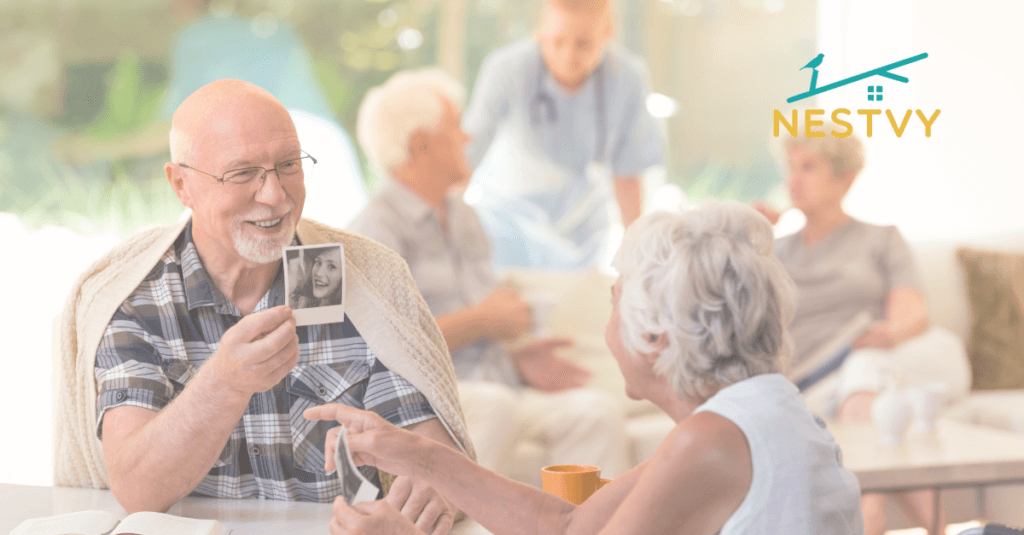 With nearly 44 million people worldwide suffering from a cognitive decline, the chances of your spouse or an aging parent needing some type of care solution are great. However, only about 25% of people have been given an actual diagnosis for a memory loss related disease (Alzheimer's, dementia, etc.)
How do you know when it's time to seek help for memory loss?
Memory care is a residential facility or an in-home caregiver for seniors who have been diagnosed with late-stage or rapidly declining dementia or Alzheimer's Disease, or who may be a danger to themselves due to memory loss. A memory care community can be as small as a private home with only a few residents, as large as a wing or dedicated area within an assisted living facility or nursing home, visiting a daily adult day care, or a private caregiver who works in the home of the patient.
Because memory care is such a broad topic, here are three questions you should ask yourself when starting to research care solutions for your aging loved one.
1.) What are the needs?
Identifying the needs of your aging spouse or parent is the first step in the memory care journey. Most often your loved one's physician will be able to help you with identifying the physical and mental hurdles that may exist. Make sure to include other family members in on the conversation, as their perspective can often bring to light to an emotionally charged situation. Memory care patients need a very gentle and compassionate care person, so it's important that the community or in-home caregiver you select has experience with memory care patients.
Memory care can be offered at many different levels within senior housing. Assisted living facilities, nursing homes, retirement communities, group homes, and continuing care communities may all offer memory care areas within their walls. This is helpful in keeping seniors in one community even as their level of care changes.
2.) What services are required?
Once you have identified your family's needs you will now have a clear direction on what to start looking for as you research care options. Some general services for memory care that are offered in most cases are meal preparation, housekeeping, laundry, personal grooming, medication adherence, companionship, transportation, exercise programs, social events, and medical care. In the early and middle stages of memory loss, dementia, and Alzheimer's Disease, some seniors can function somewhat independently and do not need 24-hour support, so it is beneficial to have all of these services available. As the disease progresses into its final stages, 24-hour care is usually required.
3.) How do I find the best solution for my family?
When it comes down to it, you want to know how to find the best possible care solution that provides maximum benefit to your aging loved one but also works for the rest of the family. If your loved one needs to be moved to a community, online research is a great way to narrow down your search to a few standouts. If they require an in-home caregiver, using a senior placement agency is going to be your safest and surest avenue. Finances and the location of the community will also come into the decision making process.
Managing care for a loved one with memory loss, dementia, or Alzheimer's disease is difficult and at times can seem overwhelming. Remember that there are programs available to help you and your family, and using a senior placement agency can prove to be invaluable. Don't hesitate to reach out to one of our experienced senior care coordinators today. Our services are always free to you and your family.