your guide to assisted living by Nestvy
your guide to assisted living by nestvy
When considering senior housing options many people think the terms 'assisted living' and 'nursing homes' are synonymous, and while both share a few similarities, they are more different than you might think.
The goal of an assisted living facility is to maintain as much independence and self sufficiency as is safe and possible for seniors.
It is also perhaps the most diverse of all the senior housing options, as it varies greatly from state to state, and the guidelines for what qualifies as an assisted living community are very generous. 
For example, some senior housing facilities offer 24-hour supervision, simple residential living, memory care wings, or partial assistance with daily living activities.
Most assisted living facilities offer a range of senior care choices so that as a person ages they are able to stay in the same community while their level of care changes. To move a senior into an assisted living facility is typically not a short term decision, but instead a long term solution that will work for everyone involved for the years to come.
A senior who needs some assistance with activities of daily living (ADLs), such as meal preparation, housekeeping, running errands, doctors appointments, socialization, and companionship.
A senior who needs daily assistance with grooming, bathing, and medication adherence.
A senior who needs some daily or weekly professional medical assistance but is also somewhat independent.
A senior who wants to remain in private housing, but requires the availability of 24-hour care should the need arise.
Most people researching housing and care options for seniors are children, spouses, or another family member, and they want the best possible care that is available. Since assisted living is the most versatile of all the care options, who can benefit is really defined by the needs of each individual situation. 
Any senior who needs daily support would benefit from an assisted living community. Remember that daily support can be medical, physical, emotional, and social in nature, and that an assisted living facility can typically meet all of these needs simultaneously. Qualifying for assisted living is generally easy and really up to the family's discretion. Each facility will have their own application process and payment options.
need help looking for care?
customized options.
  personalized care.
Choosing an assisted living facility does require that the aging adult move from their current residence, but it almost always includes private living space. This housing area can be as simple as a single room and bathroom, or a full apartment-style space with a living room, kitchen, bedroom, and bathroom. Communities can be as small as twenty senior residents and also reach numbers into the hundreds.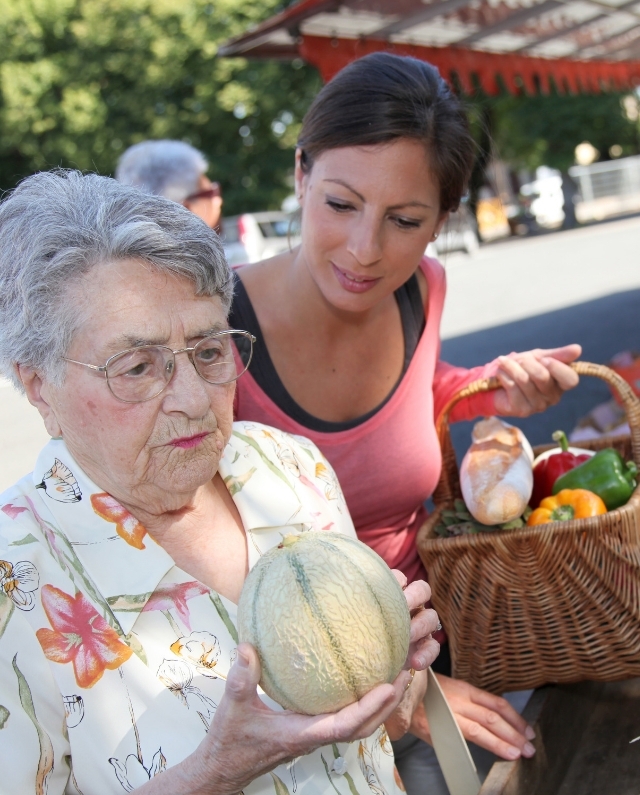 extra services
There are typically a wide-range of services available in assisted living facilities. Weekly outings to the grocery store, movie theater, shopping mall, salon, local senior center, and exercise opportunities are just a few examples. Most assisted living communities also provide the option of eating three meals a day in a common dining room area.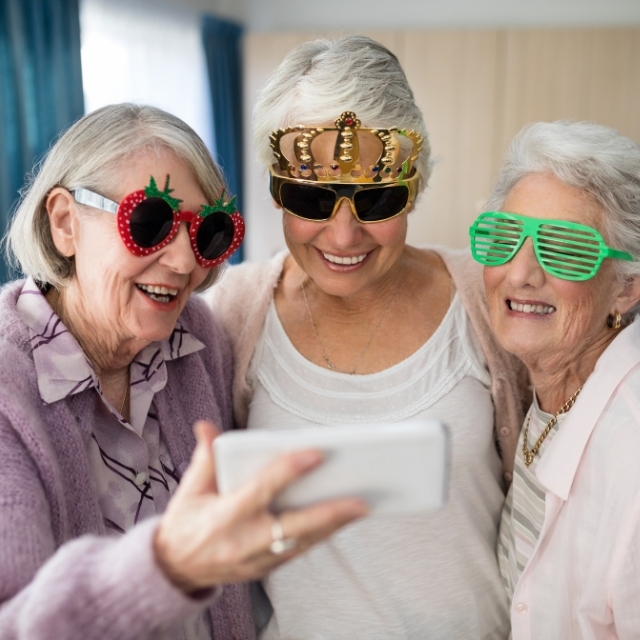 social calendar
Another benefit of choosing an assisted living community is the social calendar. Musical performances, bingo night, craft time, exercise classes, gardening, movie night, and religious services are typically all offered, as well as much more depending on the community.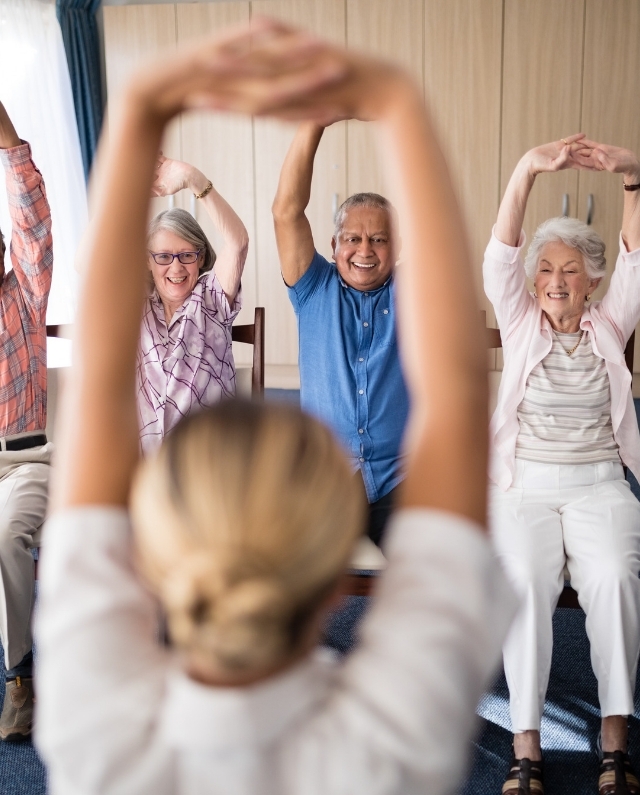 on campus convenience
Convenience is another wonderful benefit to assisted living communities. Some have on-campus hair and nail salons, chapels or prayer rooms, walking and biking paths, cafes and stores, dentist and doctors visits, and game rooms and gyms. For those who are less mobile or prefer to stay close to home, this can be one of the main factors in choosing a community.
The average cost of an assisted living facility in the United States is $43,500 per year. The actual cost of each assisted living facility depends on the location, amenities, and the degree of senior care needed.
According to AARP four out of five seniors will pay out of pocket to live in an assisted living community,  and it is currently not covered by Medicare. Each state sets their own regulations for care and cost, so be sure to research all payment options available to you. This is where a senior care coordinator's knowledge and experience can be invaluable to you.Location is another factor to consider. An assisted living facility close to the beach, bay, or lake is likely to be more expensive than a property located in a small town or outside of a larger city.
Most assisted living facilities offer two different types of payment structures for senior housing. The first is an all inclusive monthly fee that is agreed upon by both parties at the signing of the contract. This all inclusive fee will cover meals, housekeeping, laundry, transportation to activities, and 24-hour available care. The second option for care in an assisted living facility is a fee-for-service plan. This is a good option for seniors who need housing, meals, and some assistance, but do not need the full range of services offered.
When deciding on a care or housing solution for the senior in your life make sure to count the cost of long term assisted living, as the cost typically rises when the level of care increases or the cost of living increases. As would be expected, the more amenities and services an assisted living facility offers the more expensive it will likely be.
Paying for an assisted living facility can be challenging for some families. If the senior is a veteran or the spouse of a veteran they may qualify for Aid and Attendance from the government. Some other options for paying for senior housing and care is to use the income from the sale of the home, renting the home out, long term care insurance, or using the benefits of life insurance or social security.
Choosing an assisted living facility for your loved one can seem overwhelming and perhaps intimidating. It is important to schedule a tour of all the facilities you want to look at, bring a list of questions you want to ask, and never sign a contract on the day you tour. A senior care coordinator can also take all of your specific factors (cost, level of care needed, location, etc.) and help you tour, apply for, and manage payment for whichever assisted living facilities are on your list.
When it comes to health and medical situations everyone wants to be covered, which is why people buy and sell health insurance. As adults live longer they typically have a greater need for medical services, as the body inevitably continues to break down and age. For...
Schedule your free care assessment and get customized options and personalized care for you or your aging loved ones.