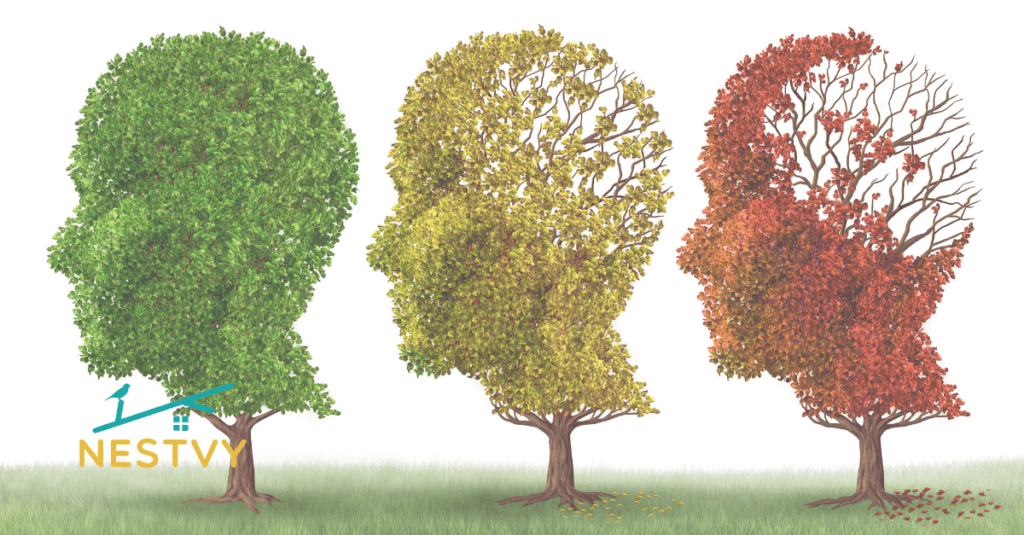 When an aging loved one is diagnosed with dementia it can feel like a heavy weight has been placed on your shoulders, especially if it is your spouse or a parent. What is the next step? How do you care or find care for someone with a cognitive disease? How do you pay for treatment or support? Take a deep breath and a few moments to read this quick reference to help guide you through caring for someone who has been diagnosed with dementia.
What exactly is dementia?
According to the Alzheimer's Association, dementia is, "a general term for a decline in mental ability severe enough to interfere with daily life." Dementia can manifest itself in a few different ways including memory loss, visual problems, inability to focus or reason, and a decline in the ability to communicate.
It is important that a physician informs you of his or her opinion on how far the disease has progressed in your loved one. Cognitive decline has many levels and each person's situation and ability will be unique to them. Though there is not yet a cure for cognitive decline, there are medications and lifestyle changes that can slow the progression for months or even years to ensure a better quality of life for the patient.
Types of Care
Depending on your budget, the needs of your aging loved one, and the support any family is able to give, you have a few different options for finding care for someone suffering from dementia.
In Home Care, A senior remains in their home and is cared for by a part or full-time caregiver. With new technology available, such as real-time location monitoring, smartphone surveillance, and senior safety tools, this option is becoming more manageable for some families. Home care can include a caregiver giving 24-hour care, day or night time care, care for a few visits a week, and skilled care. Finding the right caregiver for a memory loss patient is important to make sure to use a care coordinator or a senior placement company to help ensure safety, vetting, and the right personality fit.
Communities, Memory care can be offered at many different levels within senior housing. Assisted living facilities, nursing homes, retirement communities, group homes, and continuing care communities may all offer memory care areas within their walls. This is helpful in keeping seniors in one community even as their level of care changes. Most facilities can accommodate the different stages of memory loss and the symptoms that accompany it. Confusion is a key symptom in memory loss causing many seniors to wander around or forget where they are, posing a danger to themselves. Because of this most facilities have a secured area for memory care patients. This keeps them safe but also allows them the freedom to interact with others and move around within their secured area.
Adult Day Care This is exactly what it sounds like. Seniors are dropped off at a senior center or other location and are cared for as a group. There are usually activities and meals provided, and it can be paid for a half or full day program. This is a great option for family members who are caregivers who need a break once or twice a week.
For information on what programs and services are available to help pay for memory care visit us here.
For the family
Providing physical and emotional care for anyone can often be an exhausting, thankless job. It is important that the family members of the patient with dementia also take care of themselves because if not they may find themselves burnt out and frustrated. Caring for some with cognitive decline requires patience, compassion, and a flexible mindset. If a spouse or child is the primary caregiver, they are usually very emotionally invested and because of that, it can sometimes lead to an unhealthy perspective or relationship with the patient. This is why many families choose to hire a part or full-time caregiver.
If you or your family would like help to find the perfect caregiver for your aging loved one, or you simply have questions and don't know where to begin, please reach out to one of our senior care coordinators. Our services are always free to you, and it is our pleasure to assist you in any way that we can.