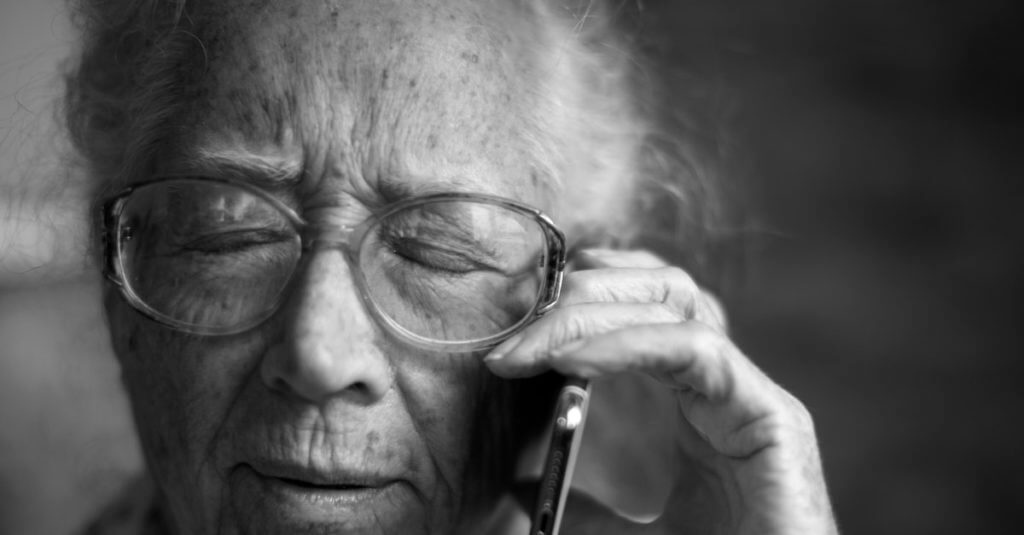 It can be devastating when someone you know and love has been diagnosed with dementia, Alzheimer's Disease, or another form of cognitive decline. It is true that every year more and more seniors are being diagnosed with memory loss conditions, but every year there are new therapies, medications, and technologies being introduced to help combat those diseases.

Victims of cognitive decline can exhibit behaviors such as fear of people, places, and events that they were once comfortable with. Confusion about when and where events are happening is also common and can lead to wandering out of the home or not being able to find the way back home. Late stages of the disease can cause anger and physical aggressiveness. Insomnia and night terrors are also common and can wreak havoc on a family's sleep schedule.

Millions of dollars in research is being poured into finding the causes and ultimately the cure for cognitive decline, but until that happens here are a few methods to help ease the daily challenges of any aging adults in your life suffering from cognitive decline.

Remembering
This is also called reminiscence therapy and may seem like an oxymoron when attempting to use it on someone with cognitive decline, but sometimes it can help to bring a calm or peacefulness to the aging adult. Looking at old family photos, listening to music from the adult's 30's and 40's, and asking them to share stories about their past are all simple and effective ways to bring some joy to their minds. Trying to always keep them in the 'here and now' or correcting them when they mistake a family member for someone else can lead to frustration and anxiety.

It is very hard when a parent or grandparent no longer recognizes you or mixes you up with someone else, but remember that they aren't doing it on purpose and in their minds that is the reality. Try to remain patient, calm, and always have a smile on your face so they know you mean well.
Stimulation
Social and mental stimulation are very important and can be very effective, and the great thing is there are many different ways to accomplish this. If your loved one is living in a senior care or memory care community there should be group time where conversation, music, and even storytelling are involved. Doing jigsaw puzzles, sudoku, playing bingo, completing crosswords, and playing cards are all forms of mental stimulation.
If puzzles aren't their thing encourage your loved one in something they do enjoy, such as playing an instrument, painting, gardening, or reading. Beware of sticking your loved one in front of a TV and letting them zone out for large parts of the day, as this can have the opposite effect of stimulation.

Sometimes reiterating a loved one's name, address, phone number, and family members' names every day can help bring them to present day, but for some patients, this serves as a frustration so use your best judgement.

Activity
Physical activity is always important and very beneficial in every stage of a person's life. It may be tempting to neglect exercise or movement when an aging adult has been diagnosed with cognitive decline, but don't give up completely. Depending on the stage of the disease, encourage your loved one to take a walk or go to an exercise class a few times a week. Swimming or water aerobics is an exceptional choice due to its ease on the joints and the body in general. Exercise has been proven time and time again to lift the spirits of people suffering from depression and other mental illnesses.

If your loved one allows it, don't neglect physical tough. Hugging or holding their hand can be very comforting and remind them that they are not alone even if their mind is telling them differently. 'Feel good' hormones are released when we have a physical connection with another person, so make sure your aging loved one can feel the love!

Medication and Food
There is no cure for cognitive decline, but medications can help slow the disease and manage some of the symptoms. Antidepressants can help with mood swings, and cholinesterase inhibitors help slow the breakdown of certain brain chemicals known to affect memory and judgement. Talk to your loved one's doctor about possible solutions for your specific situation.

We all know that what we put into our bodies greatly affects their performance, and it's no different for senior suffering from cognitive decline. Maintaining a healthy and balanced diet is essential in addressing cognitive decline for aging adults. Some great brain-boosting foods are:
Vegetables (fresh or lightly cooked in healthy oil)
Fruits (especially berries)
Nuts (raw or roasted with little or no salt)
Legumes (beans)
Fish and chicken
Whole grain bread
Limiting processed food, sugar, and excessive fats will not only keep the brain working properly, but it will also help the body feel better as well.

The diagnosis of cognitive decline can feel overwhelming and burdensome, but you do not have to walk this road alone. Reaching out to a senior care coordinator can help you and your family on this difficult journey. If you need help arranging a caregiver, respite care, or placement in a memory care facility a care coordinator can answer all your questions and use their experience to help support you and your family.