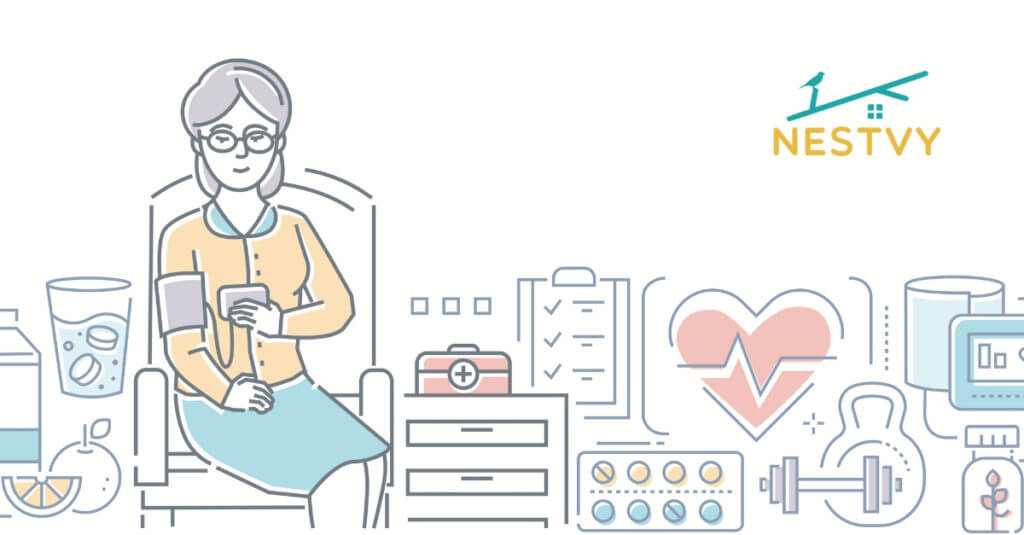 Researching and touring nursing homes for your elderly loved one can be an overwhelming process. It takes time, research beforehand, and some type of knowledge or guidance to make each tour and your ultimate decision a successful one. This is one of the most important decisions you will make regarding your aging loved one's care so it's important to be fully prepared.
When touring nursing homes make sure to take along our Nursing Home Guides: Questions to Ask and Nursing Home Safety: What You Need to Know.
To help you along in your journey we have compiled a nursing home checklist to give you some direction and things to look for while touring.
First Things First
Is there a bed or room available?
Is the nursing home Medicare and/or Medicaid certified?
Are there different levels of care offered? Memory care, rehab services, etc.?
Is the nursing home located within easy distance of family?
Are there a licensed nursing staff available 24 hours a day, including a Registered Nurse (RN) present at least 8 hours per day, 7 days a week? (Law requires these regulations)
Appearance
Is the nursing home clean, well organized, and free of overwhelming odors?
Is the noise level, lighting, furniture, and temperature pleasant and comfortable? (What is the general ambiance?)
Are the common areas (dining room, living room, recreational rooms, and outside grounds) clean, useful, and enjoyable?
Do the residents appear clean, well-groomed, dressed, and content?
Staff
What type of background checks are done on the staff members?
Does the relationship between the staff and residents seem to be friendly, healthy, and pleasant?
Has there been a high turnover rate of caregivers and/or administration? (If so, this can indicate a problem with the working conditions and daily operations.)
Do the staff members appear happy, friendly, compassionate, and do they engage with the residents? Do they know the residents by name?
Is there a social services member or liaison on staff?
Safety Procedures
What is the protocol if there is a medical emergency? Will the staff contact the resident's doctor?
Are exits clearly marked and is there a clear evacuation plan?
Are there working smoke detectors and fire sprinklers?
Are there hand and grab rails along hallways and inside rooms and bathrooms?
Is the facility designed for wheelchair use?
Are care plan meetings scheduled with staff and family members regularly?
Resident Rooms
Are there windows in the rooms?
Can residents bring some of their own personal belongings into the room?
Does each resident have a phone and television?
Is there personal storage space for each resident and is there a lock to protect personal belongings?
If sharing a room, do the residents have a choice of roommates?
Dining
Is there a menu available for you to look at?
Are you able to sample a meal while you tour?
Is the kitchen able to honor special requests and allergies? (low salt, low fat, or liquid diets)
Are staff members available to help residents eat if needed?
Are healthy snacks available outside of scheduled meal times?
Activities
Do residents have a choice in participating in social activities?
Is there an outdoor space for residents to enjoy?
Is there a social or activity calendar for you to look at?
Are there activities for residents who are unable to leave their rooms or beds?
Is transportation available for outings and shopping?
Are there religious services available in-house?
This checklist is just a guideline and you should add any other questions you may have. It is also a good idea to visit the nursing home again at a different time of day than when you first toured. If you can, plan to attend a resident or family council meeting. You will gather very valuable information from other residents' family members as well as have the opportunity to ask any other questions you may have.
What is a family council and how does it benefit you?
Choosing the right nursing home for your loved one is not an easy task. If you need help please feel free to reach out to our senior care coordinators who are more than willing to walk alongside you at no cost to you. For more information on how to choose the best nursing home visit us here.