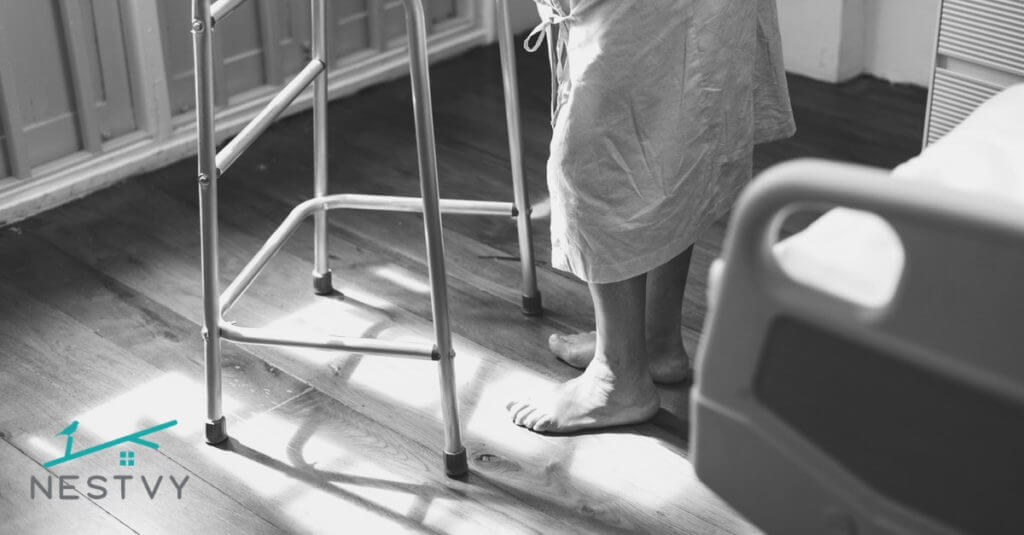 Nursing homes in America are notorious for being understaffed, meaning the patient to employee ratio is higher than is legally allowed by the federal government. This presents a number of safety and health problems to the residents and also places a heavier workload on the existing employees.
With just under 1.4 million patients staying in a nursing home and skilled nursing facilities this is a huge issue that is affecting a large part of the elderly population. It's speculated that most of the problems in nursing homes could be prevented by having enough properly trained staff available all throughout the day.
Nursing Home Rating System
A study done in 2018 by Kaiser Health News on Medicare daily staff payroll records found that nursing homes had fewer staff on their payroll than they were reporting to the government. This has essentially poked holes in the government's nursing home star rating system, and now Medicare is using the payroll information to shed further light on actual nursing home ratings.
Click here to read about Medicare's Five-Star Quality Rating system and what it means for you.
So what exactly are nursing home regulations and who is in charge of enforcing them? The short answer is that if a nursing home wants to receive federal funding from Medicare and Medicaid they must pass a series of inspections and surveys and meet certain health and safety requirements, although these are enforced by each state and each state's standards vary.
Miniumum Requirements
According to several laws, regulations, and federal acts the following criteria are the minimum requirements for nursing home standards, and while these all sound wonderful you will notice that most are ambiguous and leave a lot of wiggle room. Nursing homes must:
Prevent and treat bedsores
Maintain an appropriate staff-to-patient ratio
Maintain accurate and detailed medical records, as well as prescription drug and medication adherence
Adequately clean, bathe, and groom residents
Ensure proper eating, nutritional, and dietary habits, as well as maintaining adequate hydration
Maintain and support a better quality of life, protecting patient dignity with respect
Ensure proper vision and hearing practices and treatments
By being available and properly staffed, prevent avoidable accidents and hospital visits
Ensure freedom of choice in activities and schedules
Prevent the deterioration of a patient's ability to perform activities of daily living (ADLs)
To find your state's specific regulations click here.
How To Report Poor Safety Conditions
What should you do if you notice or suspect abuse or less-than-stellar conditions in a nursing home? Your first step should be to talk to the administrative staff, family council, and social worker. The ideal outcome is resolving the issues at the management level, but if you fail to see changes or you suspect repeated infractions and especially abuse, then report it to your state regulator. (For California you can find it here).
What is a family council? For more information click here.
The best way to ensure proper nursing home practices is to visit as often as possible, develop good relationships with the staff, and visit at different times of the day. You will be more likely to notice if something is off or patients are being neglected if you are aware of what the standards should be.
For more information on how to find the best nursing home for your aging loved one visit us here.