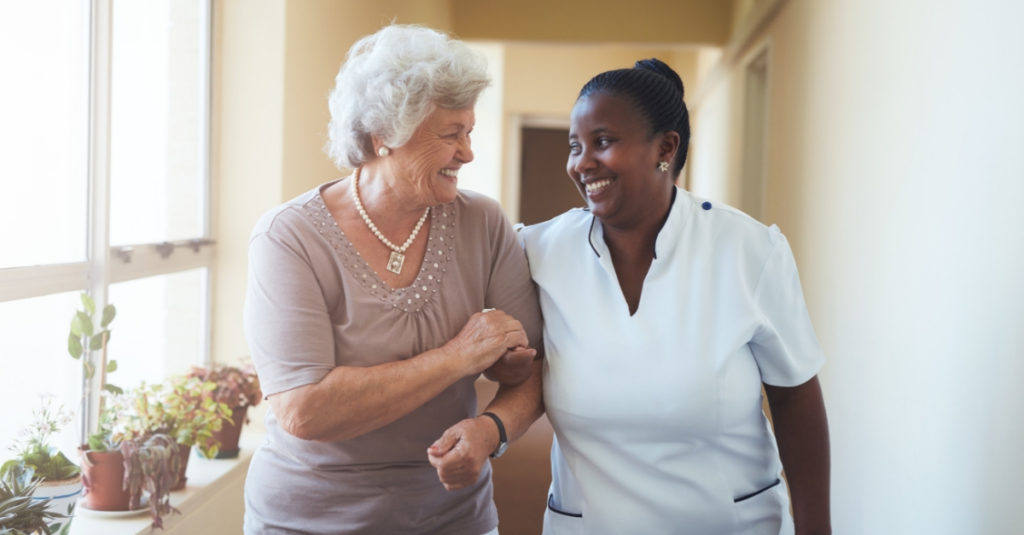 Anything to do with your home and your health can sometimes be an overwhelming, stressful task—but it shouldn't have to be.
At Nestvy, our mission is to help families like yours navigate all of the changes that come with aging. Best of all, our services are always completely free of charge for you and your loved ones!
If you're looking for senior care options for yourself or a loved one, find out how Nestvy can not only simplify, but take the stress out of the entire process.
The Nestvy Process
Choosing a residence while caring for an elderly person can be difficult and overwhelming—which is why Nestvy is here to do the heavy lifting for you. Throughout the entire process, we're on hand to help until you find the ideal care.
As we work to find the perfect home for you or your loved one, our process requires three simple steps: your care assessment, your care options summary and, finally, visiting care providers.
Your Care Assessment
If you're looking for care options for a loved one, you will first need to fill out our care form questionnaire in order to give our team some initial information about your senior. Then, either by phone or an appointment in person, our care coordinator will then perform a more comprehensive care assessment to identify your care needs.
The initial questionnaire covers the following:
Senior's current location
Type of living/care desired
Mobility
Bathing
Dressing
Desired location
Memory function
Eating
Toileting
In addition to the items on the questionnaire, our care coordinator will talk to your family about any other preferences your senior may have. This can include anything from types of food available to the language of the care staff. From there, we'll be in touch with your family by the next day with options!
By providing an answer to as many of these questions as possible, we will then be able to provide senior living options tailored to your senior's care needs and living preferences. Our care coordinators are always available to help you answer these questions with an in-person assessment, as well!
Explore Your Care Options
Your care is important to us, which is why we work hard to match you with a community that meets all of your needs and preferences. Once we have gone through the senior care assessment, our team will explore all of your care options and present you with a summary for your review. This summary, created by our operations consultant, will include two to three senior living options based on your budget, preferred location and the services your senior will require.
Depending on the senior's needs, we provide a variety of options that range from large, premium facilities to smaller, assisted living communities. Our wide range of placement options include:
Assisted living
Independent living
Memory care
Retirement communities
Residential care homes
Respite services hospice care
Skilled nursing home
After reviewing the options, you can either choose a few you're interested in visiting, or we will revise your matches and present you with a new list to choose from until you find the one that's best for you.  
Visit With Care Providers
After deciding which options excite you most, our team will be on hand to help arrange visits with communities and/or caregivers of your choice. And best of all, our services are at no cost to you!
From start to finish, our care coordinators will be on hand to assist you until you find your new home, and the community you choose covers the cost of our services, so your family never has to pay a dime to work with us.
At Nestvy, our hands-on care coordinators value the human touch, personally guiding you and your family to a safe, caring community for you or your loved one to call home. For more information, you can contact us, visit our website or get started today for free!