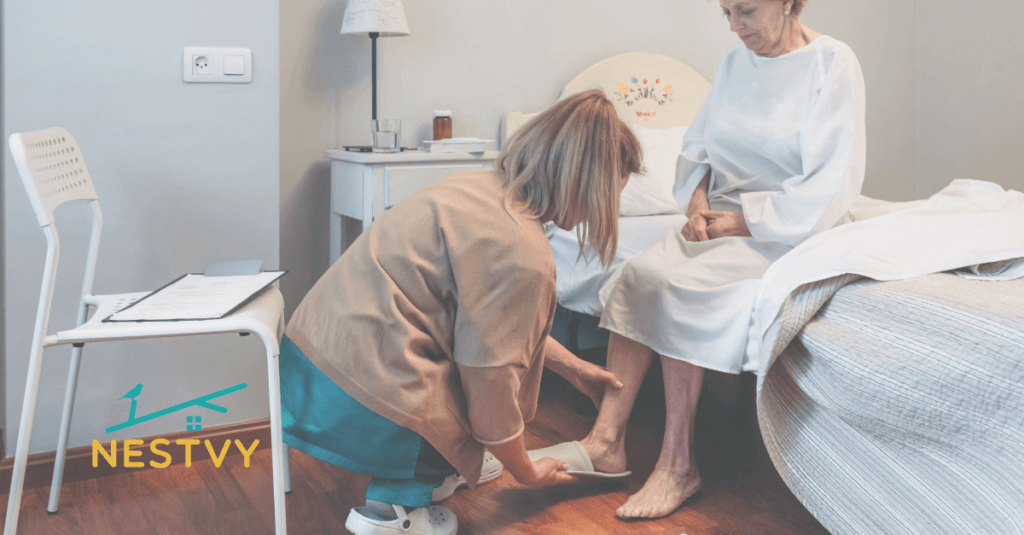 As the life expectancy of Americans continues to grow longer, the need for care and support in the later years continues to grow. According to AARP 87% of adults age 65 and older want to stay in their homes as they age, versus moving to an independent or assisted living community, or moving in with a relative. This scenario is called aging in place, and it's a growing trend in the United States.
Most of us can identify with this perspective on growing older; it's comfortable and familiar to stay in our homes, even if it's not always practical or affordable. Often times the medical, physical, or mental needs of the aging adult can make staying in the home a difficult decision. However, if you have determined that it is possible for your aging spouse or parent to remain in their home as they age, you will most likely need to hire support to help in the care
What do you need?
Not all caregivers are created equal, and this is actually a good thing for the senior care industry. The more medically skilled a caregiver is, the more expensive they usually are, so if your aging loved one doesn't need a Registered Nurse it's nice to have the less expensive option of hiring a Home Health Aide or a Personal Care Assistant. The following is a brief list of the different types of in-home caregivers.
Personal Care Assistant (PCA)
You can also think of this position as a companion, someone to spend time with your aging loved one while being able to monitor their health and behavior for anything unusual or alarming. These caregivers are typically not medically trained beyond basic first aid, but they can be with the aging adult when you or another family member are unable to. Some general tasks include light housekeeping, running errands, meal prep, laundry, giving medication reminders (they cannot administer medication), and just keeping the patient company. They charge an hourly rate, and most of the time Medicare will not cover a PCA, so expect to pay out of pocket.
Home Health Aides (HHA)
Medically speaking, HHAs are a step above PCAs, in that they are trained to take a patient's vitals, monitor any health conditions, perform wound care, and assist with bathing, grooming, etc. They can also give the companionship and support with Activities of Daily Living (ADLs) that PCAs give.
Licensed Nursing Assistant (LNA or CNA)
Licensed nursing assistants take their direction from a Registered Nurse or Nurse Practitioner. They do everything that HHAs do, with the addition of setting up medical equipment, administering some treatments, conducting patient exercises, and more. They will also help perform ADLs and offer companionship.
Skilled Nursing Providers
These caregivers are licensed by the state, and along with medical care, they provide patient and caregiver education. They can administer drugs via IVs, feeding tubes, give shots, and are usually trained in some type of physical, speech, or occupational therapy. Medicare may cover skilled nursing that is only needed occasionally and not on a full-time basis.
Registered Nurses (RNs)
These caregivers are also licensed by the state, have passed the nursing board exams and can perform most medical tasks that an aging adult living at home would need. They also can advocate for family members, help transition care between caregivers, and offer knowledgeable support to families.
Where do you start? You will be inviting a complete stranger into the home to help take care of your aging loved one, so the process of finding the perfect person should be thorough and it may take some time. It is important to use a senior care agency when searching for an in-home caregiver. These agencies background check and ensure their caregivers, as well as offer immediate replacements should your normal caregiver be unavailable for any reason.
Our team of senior care coordinators can take all of your specific factors (your budget, level of care needed, any concerns you have, etc.) and help you find the caregiver that meets all of your needs and has the right personality fit for your aging loved one. As always, our services are completely free of charge to you and your family so don't hesitate to reach out for a consultation today.